I think my favorite projects are ones that use things that would have ended up at a Landfil or Scrap yard.
The Scrap yard was the destination for this little beauty.
Lately I've had a thing for clocks and clock faces. I wanted to use a large clock of some sort in my bathroom redo. So I went in search of something to use as a base, that's when I spotted this (there were 2, still thinking on the other)
Old rusty barrel lids, can you see the beauty in this?
I love how the edges are scalloped, and the different shades of rust, it just makes me smile!
In my stash of scrapbook stuff, I had these cardboard numbers, which I sprayed painted silver. They looked a little too new, so I gave them a little bit of rust with some rust colored paint, much better.
This is my favorite little place to decorate, and
re-decorate. I call it
"My own Little Corner" You know like Cinderella "In my own little corner, in own little world"
I added a small old saw, to my berry wreath, the rusts match!
This little birds nest I made from chicken wire and moss, and added little blue speckled clay eggs I made.
Thanks for visiting, Please consider following and helping me build back up my blog after my original was so rudely stolen.
Please leave a comment and let me know you were here!
Have a Great Day, and God Bless you!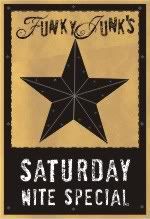 a href="http://tatertotsandjello.com/" target="_blank">