Knife Holder with Transfer and Stenciling
I found an old Wooden Knife holder at the Thrift Store, Painted it with Homemade Chalk Paint. Distressed it a little with sandpaper.
I used Freezer Paper to transfer an image from the Graphic Fairy, and Stenciled Numbers on the sides, and an Ampersand on the top.
Freezer paper is an easy way to add a transfer to your projects, it gives the transfer an faded time-worn look.
Just use sheet of computer paper and some freezer paper. Spray the computer paper with spray adhesive, and lay it on a piece of freezer, cut the freezer paper out to the same size as the computer paper.
Choose your graphic, and print using a reverse print. Print on the "waxy" side of the freezer paper. While the ink is still wet place it on your project and rub the back with a credit card. Let it dry. I left if dry overnight [cause the first time I didn't and the ink smeared, :( ] Then apply several coats of a wax finish.
Let me know if you have any questions...
Thank you for visiting with me today, hopefully you have been inspired in some small way...
Please leave a comment so I know you were here, they really do make my day!

God's Blessing to you and your families, have a wonderful day!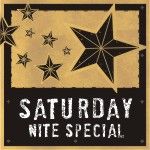 http://graphicsfairy.blogspot.com/2012/12/brag-monday-noel-banner-and-oh.html