James 1:17
Every good and perfect gift is from above, coming down from the Father of the heavenly lights, who does not change like shifting shadows. (NIV)
This has been a great summer for junkin', collecting, well yea, Junkin'
What are you going to do with all that JUNK?
Sound familiar?
It's been a rust filled summer, so if you share my Love of Rust, take a scroll through my post. Here you will find some of my Summer Treasures, Thrifted, Salvaged and Yard Sale Finds,
all Super Cheap or Free, beautiful JUNK.
First up is a half Rusty Bucket, picked up for 25 cents at G/W, the Hen and Chicks were 50 cents at the HMY "100 Mile Yard Sale". I hung them on the Rusty door Knob, of my favorite salvaged door.
The Umbrella Stand I'm using for my garden tools, was from the HMY.
The Rusty Quaker State Barrel, holds my Bird Seed, it was Salvaged while on it's way to the scrap yard.
This old Enamel Bowl was a "present" my husband dug up from an old barn foundation beside our Camp in the mountains.
The Plaid Thermos I picked up for 50 cents at the HMY.
The Wire Egg Basket is from our Church Rummage Sale.
The Small Basket, was another gift from my husband, he brought home from his Aunt, who is de-cluttering.
The lantern was another Rummage Sale find, it was black and I painted it white. The Broken Crate I already had.
Another picture of my Rusty Door Knob, and some Small Rusty Tools
A glimpse of my Salvaged Potting Table, with a Thrift Store Wire Basket and a Salvaged Licence Plate.
A pile of Junk? or Treasured Finds?
Thank you for visiting with me today, hopefully you have been inspired in some small way...
Please leave a comment so I know you were here, they really do make my day!

As always if you like it, PIN IT
God's Blessing to you and your families, have a wonderful day!
http://sunnysimplelife.blogspot.com/2012/08/sunny-simple-sunday-9.html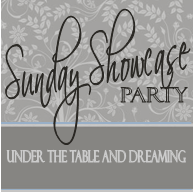 a href="http://southernhospitalityblog.com/">
a href="http://southernhospitalityblog.com/">